Community and Fellowship
One of the joys of living our Catholic faith is sharing it in our supportive parish community. Being away from home for often the first time, students search for a sense of belonging. It is our hope that students will come to make Christ-centered friendships through the community at the Newman Center.  
In attempt to foster this community, each school year begins with a breakfast welcome event following the first Mass. Old friends reconnect and new ones are made with the help of the Waffle Man! Since the installment of the new building, we are still figuring out how to route the giant crowd in the most efficient way possible. We are always amazed at how many students take part in this fun tradition of ours!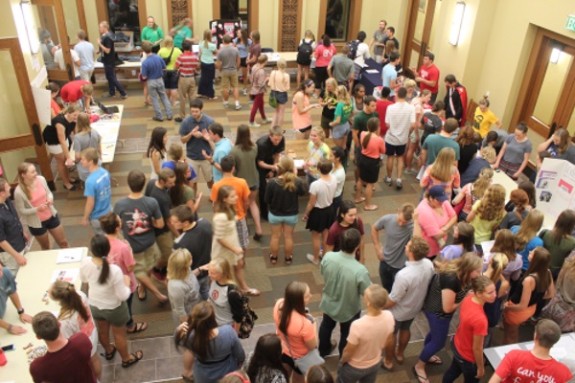 ---
Koinonia
Ever semester we host a Koinonia retreat.  Koinonia means 'community' in Greek and this retreat is focused on introducing students to one another and creating life-long friendships.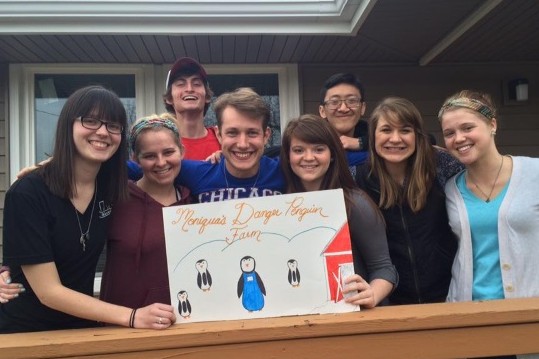 ---
Thursday Community Nights
Every Thursday after the 10 pm Mass, students gather for Community Nights.  Community Night is a long standing tradition at the Newman Center that draws students to a safe environment to grow in fellowship and community.  Each week has a different theme such as Movie Night, Battle of the Bands, Trivia Night, and many others.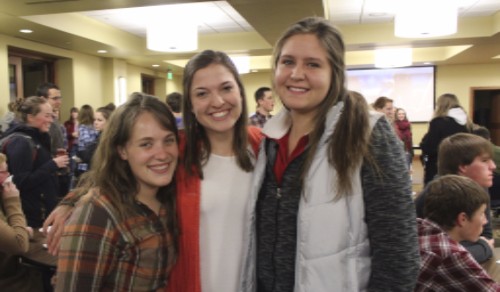 ---
Other opportunities for fellowship and community come during our:
Weekly student socials
Formal dances each semester 
Intramural athletics 
Knights of Columbus Council
Friday Nights at Newman 
And many other events