EVANGELIZATION & CATECHESIS
An unknown faith cannot be lived. We cultivate both an intellectual understanding and personal relationship with Jesus Christ and His Church through the Newman Center's Evangelization and Catechesis Ministries.
---
FOCUS Missionaries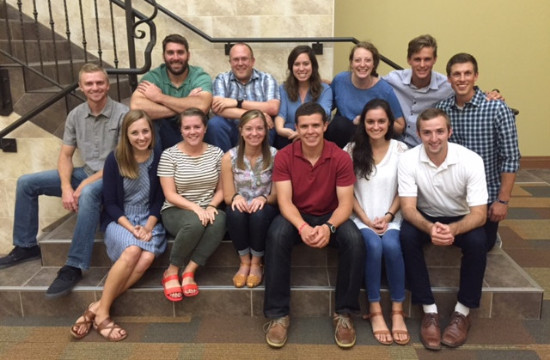 The UNL Newman Center is home to twelve FOCUS missionaries who are constantly inviting college students into a growing relationship with Jesus Christ and His Church, inspiring and equipping them for a lifetime of Christ-centered evangelization, discipleship, and friendship in which they lead others to do the same. The FOCUS Missionaries focus on leading bible studies and one-on-one discipleship.  
Special FOCUS Ministries: The Newman Center is home to two Varsity Catholic missionaries that reach out to athletes in their busy schedules. The two FOCUS Greek missionaries invite Greek students into a relationship with Christ.
Learn more about FOCUS here or contact Ashley, our FOCUS Team Director, at ashley.montag@focus.org.
---
FOCUS Conferences
Every year we send students to FOCUS conferences to help them grow deeper in their faith. In January of 2017, 390 students from UNL traveled to San Antonio, TX for the 4-day long SEEK Conference. This is an amazing opportunity for our students to hear from the best of the best Catholic speakers, make contacts with hundreds of Catholic-based religious and service organizations, and connect with over 10,000 Catholic college students from around the country. Find out more about SEEK 2017 here.
---
Bible Studies
Our hope is that all students will engage in something deeper than just being an average Catholic. We strive to invite each student to a bible study where they can foster and grow in a small group setting. This fellowship allows them to develop true, authentic friendships with people on which they can rely and grow together in holiness. We pray that they will gain a love for Scripture and will better understand the Written Word by the time they leave UNL and will then go out and start their own bible study in their parish.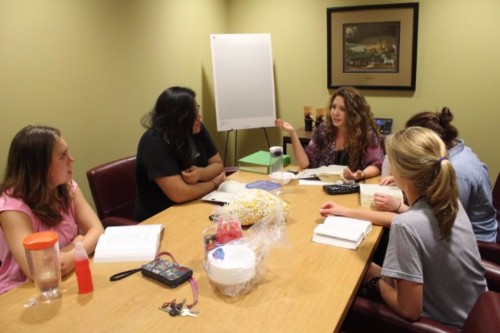 ---
Faith Classes
Over 40 students a semester participate in free classes offered through the Newman Center to grow in their knoweldge and understanding of their faith.  The classes are taught by Logan, a FOCUS missionary, and offer deep insight into different topics. 
Sacred Scripture

Catholic Liturature
---
RCIA, Entering the Catholic Church
Every year 20-25 students go through RCIA (Rite of Christian Initiation of Adults) classes to learn and fall in love with the Catholic Faith and join the Catholic Church at Easter.  They cover topics such as 'why does evil exisit', Scripture, Tradition, the Sacraments, and many others. 
• In 2016, 22 students joined the Catholic Church at the Easter Vigil.
• Since 1970, 536 students have converted to the Catholic Church at St. Thomas Aquinas.
• 296 students converted during Father Matya's tenure beginning 1997.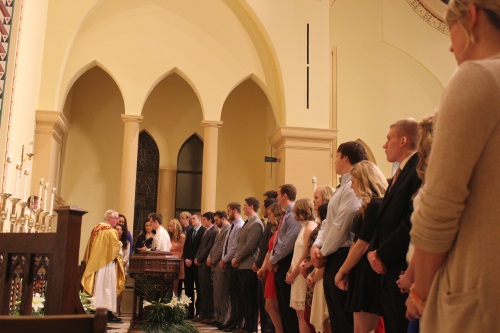 ---
Other Opportunities
Nationally-known Speakers and Authors

National Catholic Film Debuts

A large library of faith resources