Mission & History
Our mission as a Catholic student parish is to know and love Jesus
Christ, to discover His Will in our lives, and to serve Him and His
Church on our campus and in the world.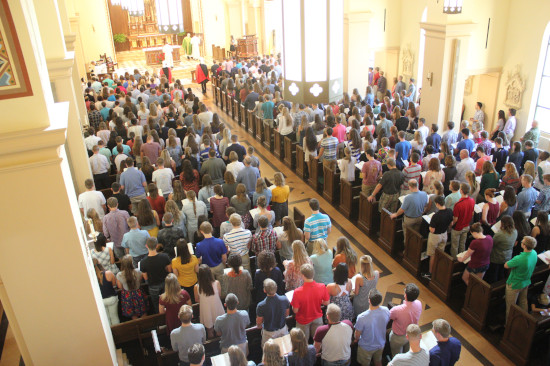 In 1906, Catholic campus ministry became a part of the University of Nebraska – Lincoln when a small group of students formed the first Catholic Club.  Today, more than a century later, a thriving campus ministry continues at the Newman Center - St. Thomas Aquinas Church.  Constructed in 1960, the former facility was a hub of Catholic ministries on UNL's campus. 

As an extension of the Newman Center's ministries, Phi Kappa Theta Fraternity was re-established at UNL in 2005 and Pi Alpha Chi Sorority established in 2012.  At the Newman Center, students are provided with opportunities to be actively engaged in their Catholic Faith through the Mass and the Sacraments, religious education classes, leadership formation and community service opportunities, as well as sports and social activities. 
In response to years of growth and an aging facility, the Newman Center launched a comprehensive expansion project and an initial $25 million capital campaign in 2010.  At the center of the expansion project was the construction of a larger, more efficient and sustainable St. Thomas Aquinas Church – Newman Center facility on its former site. Construction of the Catholic fraternity house was completed in August 2013 and now houses 58 members. 

The Newman Center began welcoming students in January 2015 and the beautiful, 650-seat church was dedicated on April 12, 2015.  Construction of a 58-bed Catholic sorority house could begin as soon as Spring 2017, with dedication in Fall 2018.
Read more under "A Great Problem to Have".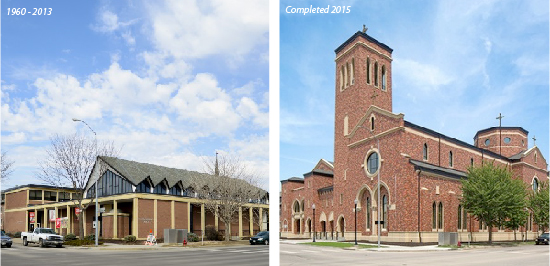 "The Newman Center is more than just a place. It's a community.
When so many students have the choice to fall away from their faith,
the Newman Center offers that steadfast support during
this crucial time in people's lives."
-Travis Barrett, UNL Student