Pray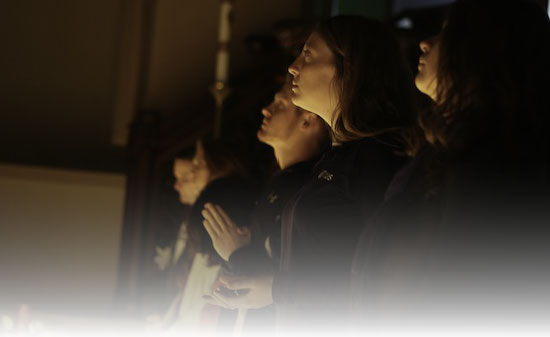 "To pray for one another is an act of charity." -Blessed John Henry Newman
The most important way you can contribute to lives being changed through the Newman Center is through prayer. We graciously ask if you will join us in praying our Capital Campaign prayer found below.
Newman Center Capital Campaign Prayer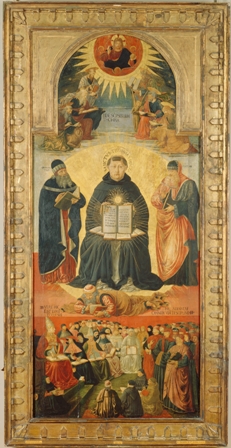 Gracious God, We thank You for the precious gift of life sent through our doors at St. Thomas Aquinas Church and the Newman Center. Grant us, A mind that knows Your Wisdom, and a heart that speaks with Your Love, So that we may serve as You deserve to be served, Work without seeking rest, Give without counting the cost, And inspire wisdom and love in the flock that You have placed in our care. We thank You, Lord, for the generous supporters You have sent to us. We know it is through their love for You and Your students that our works may be accomplished, So that every life will be filled with the grace that propels us to Your embrace. Amen.
---
Memorare Army
What is the Memorare Army?
On August 22, 2014, Fr. Robert Matya commissioned the UNL Newman Center Memorare Army. This Army was formed to offer thousands of prayers dedicated to our Holy Mother for the successful completion of the Newman Center's new church. Within a month, members of the Memorare Army prayed a total of 283,098 Memorares and the new church was finished.
Then, on January 19, 2016, Fr. Matya announced the Army's newest campaign:Operation Heaven Storm. Called to "storm Heaven with prayers", the Army plans to pray 250,000 Memorares offered for the operating costs and construction debt of the new church.
To join our students in this effort, click here.
A Note from Fr. Matya
Dear Students and Friends of the Newman Center,
I am writing to ask if you would consider joining the Newman Center's new prayer campaign: the Memorare Army for Newman Center Advancement. Our students have asked me if we could add a subtitle: Operation Storm Heaven. And I have given my consent. Mother Teresa of Calcutta, who is to be canonized this fall, started the first Memorare Army in Calcutta, India, gathering pledges for 85,000 Memorares to raise funds for a needed building. I learned of this story by reading an article about our friends at Benedictine College in Atchison, Kansas. President Steve Minnis decided to follow in Mother Teresa's footsteps and has formed a few Memorare armies to complete projects at Benedictine College. And it is quite evident that our Blessed Mother has come through each time.

Today I am asking you to pray for donations that will not only allow us to keep up with payments we need to make on the loan for our project but also that the needed donations to complete our project will come in. We have already been so blessed to have over $20 million dollars in commitments to our project. And we are already seeing how this project is making such a positive impact on so many. We need to persevere to the finish line. Our goal is to raise 250 members for the Memorare Army for Newman Center Advancement who each pledge to pray 1,000 Memorares in 2016 for our project.

The prayer campaign has already begun. But it is my hope that you will join us. Thank you for giving this important prayer campaign your consideration.
Sincerely,
Father Robert Matya
Chaplain
The Memorare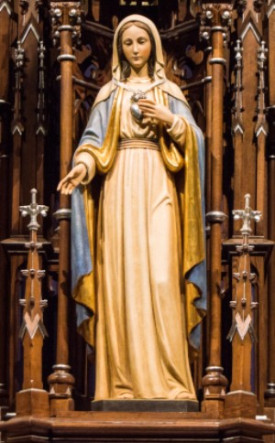 Remember, O most gracious Virgin Mary, that never was it known that anyone who fled to thy protection, implored thy help, or sought thy intercession was left unaided. Inspired with this confidence, I fly to thee, O Virgin of virgins, my Mother; to thee do I come; before thee I stand, sinful and sorrowful. O Mother of the Word Incarnate, despise not my petitions, but in thy mercy hear and answer me. Amen.