Student Send Off
Megan Kristo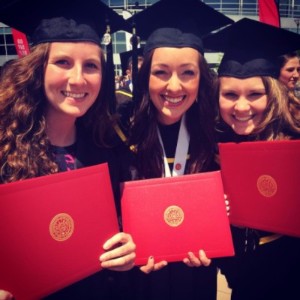 "It's been a crazy four years spent at the Newman Center, I've been involved in bible studies and attended amazing classes offered here. The missionaries and priests have given me so much of their time, knowledge, and wisdom. Some of my best friends have come out of this community. I could talk all about how this all greatly impacted my life, but what I remember most about the Newman Center is the strong relationship it gave me with Christ.
The Newman Center makes the chapel available to its students on a daily basis. Allowing daily Mass twice a day and Eucharistic adoration for four hours In between those times. I was able to go to a place of peace and comfort for the last four years. My prayer life has grown immensely since I walked on campus four years ago. The Newman Center made its mission to give me every opportunity I could have to grow in my relationship. I will miss the great people, all the inspiring missionaries, and the incredible priests, but what I will miss most is the beautiful church given to the students to spend as much time with Jesus as possible."
Megan
---
Pat Spethman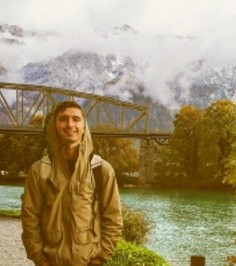 The Newman Center has been my home away from home these past 4 years. The Church has provided peace in my life during times of stress and also times of joy. The Newman Center has successfully developed a community that allowed me to get involved and find real relationships. These relationships were with people that I will consider friends for life and revolved around what matters in our lives. God was at the center of our relationships and the FOCUS team did a wonderful job of providing us with opportunities to grow in relationship with God as well.
After graduation I plan on being a FOCUS missionary on a college campus. I hope to develop a community and outlet for students similar to the one that the Newman Center gave me. The importance of my relationship with God through my college career is impossible to measure. The course that my life has taken is completely different than I expected but I could not be happier with what my future has in store for me!
---
Kaitlin
Senior Send Off: Kaitlin Kueny is a Newman Center Senior and will be graduating from UNL in a few short weeks.
"The Newman Center has opened my eyes to a deeper faith that I never knew existed and that my heart deeply desired. I am so thankful for being encouraged to go on SEEK 2013 my freshman year and how it changed my life. It amazes me how special our Newman Center is and the genuine friendships I have made. I am also thankful for the opportunities I have had to go on multiple Newman center spring break mission trips and then to be given the opportunity to be able to impact other students by planning the trips my junior and senior year. The Newman Center has been a source of constant love, encouragement, and comfort throughout my years at UNL and I will miss having such a special place to go to only a short walk away.
I will be graduating with a biochemistry degree and minors in psychology, math, and chemistry this May. Only two short days later I will be starting the UNMC accelerated nursing program in Omaha, Nebraska. This one year program will be my next step in life trying to decide what exactly my palace in health care is and I am excited for the opportunity to help others through the vocation of nursing."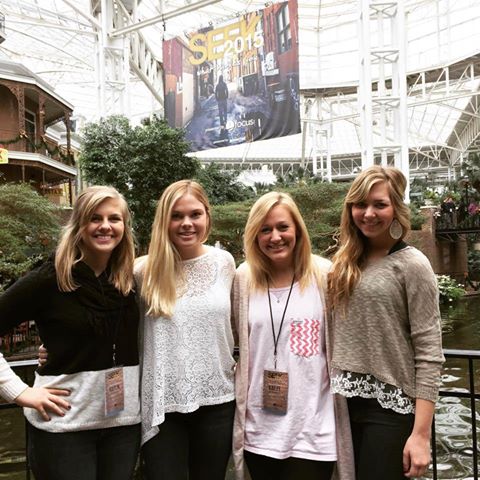 ---
Maggie Schneider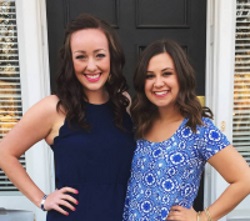 Over the last four years, my love for Christ and the Church grew exponentially. When I started college I was overwhelmed by everything in my life that was changing, but I quickly found my faith and the church I grew up attending remained a constant. The Newman Center was undoubtedly my biggest blessing during my time at UNL. I had a strong desire to pursue my Catholic Faith on a deeper level in college. Essential to that formation was attending SEEK, Koinonia, the Holy Spirit Boot Camp, and weekly FOCUS bible studies. I was lucky to have several mentors who helped me form a deeper prayer life and relationship with Jesus. The community of students, missionaries, and priests at Newman helped me find a home away from home.
After college I will be working as a Consulting Analyst for Cerner Corporation in Kansas City. I am looking forward to getting involved in the Diocese of Kansas City and working through my list of spiritual reading.
---
Kyle
The Newman Center has been such a blessing during my college career. I was lucky to experience Newman at many stages. My freshman year was the last year in the old building and my senior year was the first year in the new building. The friendships I have formed through the influence of the Newman Center and Phi Kappa Theta fraternity are friendships I will cherish for a lifetime. These friendships are truly holy in that our number one goal is to get each other to Heaven. These four years of college have had many twists and turns, many learning experiences. I feel like I discovered my true identity as a son of God during these four years, and am prepared to live out the rest of my life with the Lord at the center. I will be marrying my college sweetheart, Courtney, in June, and we are so excited to begin our life together. We will be living in an apartment here in Lincoln. Courtney will be a dietetics intern at UNL, working towards becoming a Registered Dietician, and I will be working as a Financial Advisor for Ameritas Financial Center. We can't wait to glorify God through each other, our family, our friends, and our careers. All Glory to Him.