RECENT NEWS
Bishop Conley and Father Matya on EWTN
"I watched the show last night about the University of Nebraska. It was, possibly, one of the most exciting shows that I have ever seen on EWTN Live. My children have attended colleges with Newman Clubs, Newman Centers, and it is impossible to imagine their college years without the influence of the Newman experience."   -- Ann
"I just watched EWTN showing your program at UNeb. I'm so sorry I did not get good catachisis and consequently, I didn't properly catechise my children. I admire your scope and practice at your university. I think the Newman Centers will make a big difference in our country by the caliber of our priests and the catechisis of parishioners. Thank you for your concerted efforts. I pray they continue - with the enthusiasm I observed, I feel confident it will."    --Janet; Peoria, Arizona 
---
Therefore Go and Make Disciples of All Nations
IN THE MIDDLE OF IT ALL 
Answering the Church's call for a new evangelization, FOCUS, the Fellowship of Catholic University Students, is a national outreach that meets college students where they are and invites them into a growing relationship with Jesus Christ and the Catholic Faith. 
Beginning in the Fall of 1999, FOCUS came to UNL and since then many students have been graduating from UNL and joining FOCUS as missionaries to spread their love of Christ across the nation.  In the past 17 years, 114 students have become missionaries, serving at 64 different campuses and at the FOCUS national headquarters.  
---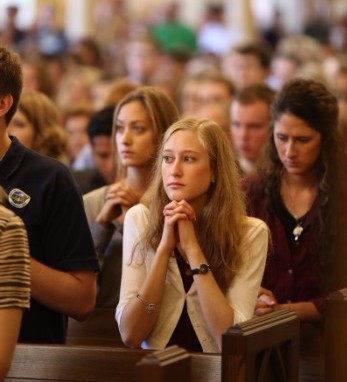 Kalyn's Story
"When my days are challenging or when they are exciting, fun, and interesting, my faith is with me. Without my faith I would be lost in this great big world. I would be isolated and would not be able to do anything or get through anything. I use my faith throughout my day whether it is by myself or with people. I even pray when there are people around because I don't care if they mock me or make fun of me because this is who I am, just a college student trying to get through the challenging tasks that go along with being a college student. My faith has probably been the strongest that it has ever been since I have gone to college. College is challenging and I have been really homesick and depressed because I am away from my home and the people that I love so much. The only way I get through it is with God." 
               - Kalyn, Freshmen at UNL 
To read more from Kalyn and other students' stories, click here
---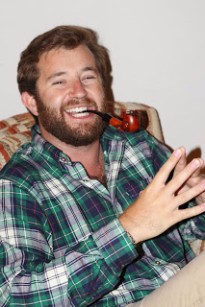 "I have had the honor and privilege of serving as a FOCUS missionary at the Newman Center in Lincoln for the past two years.  I have seen how this place becomes a refuge for students, a beacon of light, that they can come to. They know they can find both friends and God within these walls.  By simply being here, so many people are willing to enter into those conversations about faith and Jesus and the Church because they see the tower or hear the bells from wherever they are on campus.  There is a curiosity that strikes them at the core of their hearts.  I thank God for each and every day for giving me the opportunity to be a part of this.  To be that person who walks someone else into the beauty of the Church for the first time is an amazing gift.
As I reflect on my time here and start to look forward to my next chapter out in Washington, it is bittersweet.  I am sad to leave the guys that I have come to love and the place that has been so integral in my own personal formation.  More importantly though, I am filled with such hope on what my next campus with FOCUS could be some day.  The Newman Center here at Lincoln is such a shining example of what the Church alive on mission looks like; I am excited to take this hope to somewhere that may have forgotten what Christ can do through His Church."
             - Carter Hawkins, FOCUS Missionary at UNL 
---
Looking for a great Catholic education at a public university?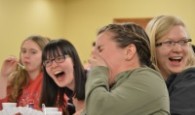 Many students desire to grow in their faith through college and often expect that they can only do so at a Catholic University.  However, upon discovering the Newman Center at the University of Nebraska-Lincoln, they see that enocuntering and growing in Christ is possible at a public university.  Is someone you know heading off to college soon and wants endless oportunities to grow in their faith?  Share with them our student webpage newmancenter.unl.edu where they can explore all the student activities offered here at the Newman Center. 
---
Stain Glass Windows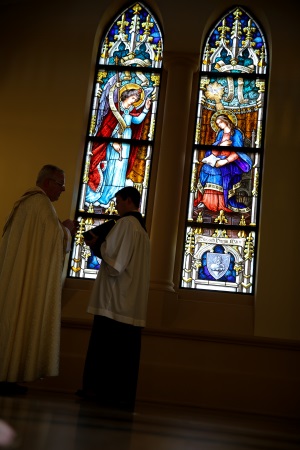 The St. Thomas Aquinas Church at the University of Nebraska-Lincoln, recently installed four new stained-glass windows.  On Monday, April 4th - Feast of the Annunciation - Father Robert Matya blessed a pair of windows depicting The Blessed Virgin Mary and St. Gabriel the Archangel.  Pictured are Dr. John and Debi Crotty of Auburn, who funded the Marian window in memory of Msgr. Leonard Kalin, a long-time pastor of the Newman Center. Not pictured are Steve and Carol Letts of Lincoln who funded the St. Gabriel window in gratitude for God's blessings.
The beautiful Holy Spirit rose window will be blessed on May 15th - Pentecost.  The St. Francis of Assisi window was also installed and will be blessed on October 4th, his feast day.  Three or four additional windows will be installed later this summer as well.
---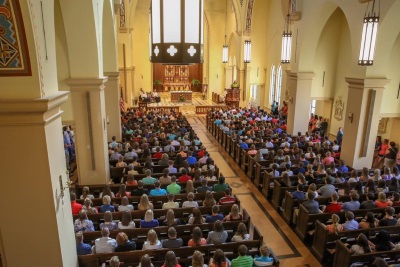 Expansion Success
The Newman Center – St. Thomas Aquinas Church's ministries continue to experience amazing results, both in the number of students involved and the impact they have in the lives of today's Catholic college students at the University of Nebraska-Lincoln.  Students, parents and other guests have all responded overwhelmingly in favor of the newly constructed Gothic-style church, with its striking artistic finishes and its remarkable acoustics.  The church was envisioned to inspire a deeper, spiritual reflection – a dialogue with Christ – and by all measures, it appears that is happening. 
The most inspiring and beautiful part of our expansion project is found with our students and the impact it's already having in so many lives!  During our first Sunday of the semester, we had over 800 students in attendance at one Mass alone!  The church was overflowing with enthusiastic young people, eager to learn and grow in their Catholic Faith.  These numbers were unfathomable with the old, 300-seat church.  With four Masses offered every Sunday, our total attendance is already exceeding 2,000 students each weekend! 
---
A Flourishing Center of Catholic Ministry at the University of Nebraska
The Newman Center, St. Thomas Aquinas Church at UNL is a dedicated Catholic campus ministry in Lincoln, Nebraska. We put the celebration of the Sacraments at the forefront of our mission. Through formal dances each semester, serving on the student board, attending our weekly Community Nights, or participating in one of our championship intramural teams, students can meet peers with similar morals and values, all while having a great time. We are blessed to have such a strong group of FOCUS (Fellowship of Catholic University Students) Missionaries at the Newman Center.  Their focus is leading bible studies, teaching students to lead bible studies, discipleship, and spiritual multiplication. We nurture a growing Catholic community among college students at the University of Nebraska-Lincoln. Students have a variety of opportunities to be of service to the elderly, mentally challenged, unborn and impoverished within our own community, across the country and around the world.
Weekend-long retreats are offered each semester and individual spiritual direction and vocational discernment are available for all students.
Welcome to The Newman Center.
---
To view the Newman Center's wish list, click here!
---
Mug Club
The Mug Club was started as a way to daily remind our supporters of the critical impact they are having here at the Newman Center.  Our hope was that each morning as our Mug Club members sip their java, they would be reminded of the life-changing ministries taking place at the Newman Center and that their monthly gift is helping students to personally encounter Jesus Christ. 
If you are inspired by the lives (really eternities) being changed at the Newman Center, we invite you to join our Mug Club.
Sign-up TODAY for your monthly gift of $20, $50, $100 or more and enjoy a heart warming way to support the Newman Center! 
We would love to get one of these great mugs into your hands!